Make An Appointment
Best Gynecologist in Indore – Dr. Sushmita Mukherjee
Welcome to the website of Dr. Sushmita Mukherjee, a renowned gynecologist in Indore. With 30 years of experience in the field, Dr. Mukherjee has developed a reputation as one of the best gynecologists in Madhya Pradesh, providing medical care for women during pregnancy, childbirth, and beyond. She graduated from the University of Calcutta (Kolkata, India) with a Bachelor of Medicine and Surgery (MBBS) degree in 1989 and then Doctor of Medicine (MD) where she stood first in the final examination that was held in 1994. She is also a board-certified advanced laparoscopic surgeon in Indore and an IVF specialist.
As a specialist in gynecology and obstetrics, Dr. Mukherjee offers comprehensive care for all reproductive issues, including infertility, infections, and menstrual problems. She has performed many surgeries related to the uterus, ovaries, and pelvic tract, using laparoscopic techniques to ensure the least invasive approach possible. Dr. Mukherjee is also a specialist in prenatal care, providing monitoring and treatment for pregnant women to ensure a healthy pregnancy and safe delivery. She uses ultrasound technology to monitor the growth and development of the fetus, and provides counseling on important aspects of pregnancy such as nutrition, weight management, and early warning signs of complications.
Dr. Mukherjee's expertise extends beyond just prenatal care to include management of high-risk pregnancies. She is well-versed in handling cases of gestational diabetes, hypertension, and pre-eclampsia, providing the necessary medical interventions to ensure the well-being of both the mother and baby. In addition, she has the skills and experience to handle complicated deliveries such as vaginal birth after a previous caesarean section (VBAC) and breech births.
For women experiencing menstrual problems such as heavy bleeding, irregular periods, or painful cramps, Dr. Mukherjee provides effective solutions that are tailored to each patient's unique situation. She conducts thorough evaluations to determine the underlying causes of these problems, which could be due to hormonal imbalances or underlying health conditions. Dr. Mukherjee is also committed to preventive care and encourages pre-pregnancy counseling for women who are planning to start a family. This type of counseling helps to identify any underlying health issues that could affect fertility or lead to complications during pregnancy. By addressing these issues early on, women can have a smooth and safe pregnancy journey.
As an experienced gynecologist, Dr. Mukherjee understands the importance of regular check-ups and screening to prevent and detect reproductive disorders, such as endometriosis, PCOD, and cervical cancer. She also provides counseling on family planning, and performs procedures such as abortion and IUI to help couples start their journey to parenthood.
Dr. Mukherjee's approach to patient care is characterized by her professionalism, attention to detail, and focus on the patient's well-being. She takes the time to listen to her patients' concerns and provides personalized treatment plans tailored to their unique needs. Dr. Mukherjee's clinic is fully equipped with state-of-the-art medical equipment to ensure the highest level of care for her patients. If you're looking for a gynecologist in Indore, look no further than Dr. Sushmita Mukherjee. She is a verified Practo specialist, and her clinic is conveniently located on Road, Indore. Contact her today to schedule an appointment and start your journey to better reproductive health.
980 Gm Growth Retarded Premature Baby Now Healthy And Active
It was a case of severe growth retardation with the absence of amniotic fluid at 31 weeks. Other doctors wanted to abort the baby as the baby was not growing. We treated for 15 days. Then, we delivered the baby by Caesarean section and kept the baby in the NICU. Now, the baby has grown up absolutely healthy, happy, and active with a good weight.
In an emergency? Need help now?
At Dr. Sushmita Mukherjee's clinic, there are specialized members to manage emergency cases of gynecology who can provide immediate intervention for several issues like pain, bleeding during pregnancy, severe vomiting during pregnancy & other complications.
Make an Appointment
Education & Awards
Dr. Sushmita Mukherjee has been conferred with diverse awards for participating & making a significant contribution to various national and international conferences, and workshops on Assisted Reproductive Technology, Non-Descent Vaginal Hysterectomy, Basics of Gynaec Endoscopic Surgery, and many more. She is an active member of the Indian Medical Association (IMA), FMAS (Fellowship in Minimal Access Surgery), IFS (Indian Fertility Society), and ISAR (Indian Society of Assisted Reproduction)…Read More.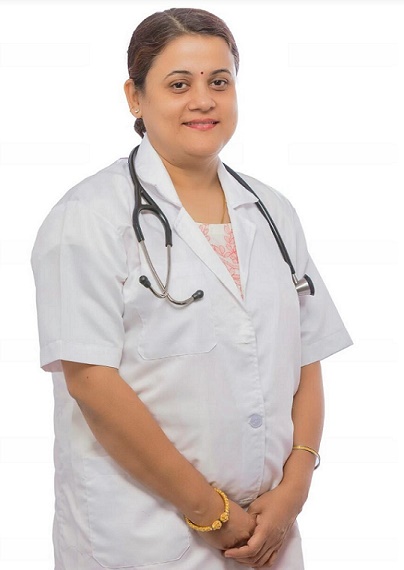 Life members-
Indian Medical Association(IMA)
FOGSI
ISAR (Indian Society of Assisted Reproduction )
IFS (Indian Fertility Society)
FMAS (Fellowship in Minimal Access Surgery)
Expert in -
Laproscopic Surgeries
Hystroscopic Surgeries
IVF, In Vitro Fertilization (IVF)
ICSI, OD
Ovum Donation
Surogacy
TESA
Breast Surgeries
Open Gynecologic Surgeries
Vaginal Surgeries
NDVH
High Risk Pregnancy
35000
Successful Surgeries
Treatments
Dr. Sushmita Mukherjee offers flawless medical services in the field of Gynecology, and Obstetrics. She has managed an uncountable number of complicated cases and provided diverse couples with an opportunity to experience parenthood. She is the best-known Gynecologist and Infertility specialist in Indore who aims hard to offer individual attention to every patient.
SUCCESS STORIES
Words Fall Short To Express The Amazing Experience I Had In The Journey Of My Pregnancy to Motherhood. The Ma'am is Really Good and Offers Nice Treatment. She is Such an Amazing Doctor and a Humble Human Being. I Can Not Thank Her Much For Giving Life To my Baby And To Bring Him In This World. Thanks So Much.
KhuShi Agrawal
Mein, sudha ranjan, meri shadhi ko 8 saal ho gaye the, lakin mera ek bacha nahi tha. Madam ke treatment ke baad , mera ek pyara sa beta he, iske liye me madam ka dill se shukriya karti hu. Isse pehle mera kai bar miscarriage bhi ho chuka tha jiski wajah se me bahut dary hui rehti thi lakin ab me bahut khush hu. Thanks You Dr.Sushmita Mukerjee Madam
Sudha Ranjan
Madam is very supportive. She motivated me and helps me all time and all the staff are also very supportive. She gave me a happiness of my life. Thanks Madam
Puja Mishra
From khandwa had four abortions . Got treated in fifth pregnancy and delivered a full term 3.4 kg boy
Mrs Sudha Ranjan
Dr. Mukherjee ma'am ne Mera operation 2012 me kiya tha . Me Bahut Hi Satisfy Hu Apne Treatment Se. Abhi mene Cryo Catrization Karwaya he Wo Bhi Dr. Mukherjee ma'am se karwaya he. Uske Bad se meri Health bilkul theek hai. I am Really Very Thankful to Dr. Mukherjee. She Is a Very Good Doctor. Thank You So Much
Sapna Suryavanshi
Latest Posts
---
Posted On: 02-06-2023
---
As a gynecologist in Indore, I often get asked about birth control options. In this blog post, I'm going to discuss the ABCs of birth control &n
---
Posted On: 02-06-2023
---
When it comes to fertility matters, there is no one-size-fits-all approach. Every individual's reproductive health needs are unique and require
---
Posted On: 05-05-2023
---
The journey to parenthood can be a challenging and emotional one, especially for those struggling with infertility. Fortunately, advances in reproduct