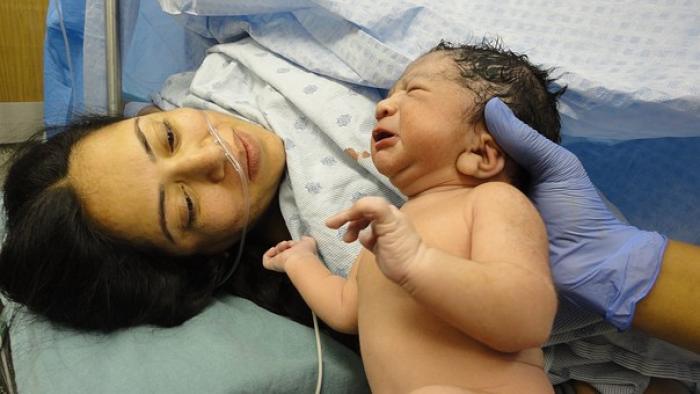 Dr. Sushmita Mukherjee's Fertility Clinic is the best test tube baby center for couples in Indore, Madhya Pradesh. Our fertility clinic has a team of highly experienced and well-trained infertility specialists and embryologists who offer the best treatment for female infertility, and male infertility. We specialise in providing ovulation induction, intrauterine insemination (IUI), in vitro fertilization (IVF), egg donor programs, surrogacy, ICSI, Preimplantation genetic screening (PGD, PGS), and many other reproductive endocrinology services available. We use the latest technology and approaches to help you conceive, and our egg donor, surrogacy, and test tube baby programs are among the most advanced in Madhya Pradesh, India.
Your Baby Is Our Mission
Our center has been at the forefront of fertility treatment in Indore for more than two decades. We aspire to provide every child who is born at our clinic with the best possible health and happiness. Together, we will create a unique treatment plan tailored specifically to you and provide the most advanced reproductive medical services available. Our success rates for test tube baby (IVF) and egg donation are well above the national average. Our internationally recognized team of physicians is supported by experienced and compassionate staff, so you can feel confident and reassured throughout your journey to parenthood.
How We Are Different From Others Centers?
We understand that when it comes to fertility treatment, it's important to get the most comprehensive and affordable care possible. Thus, we are dedicated to providing couples with the most transparent pricing and fees when it comes to test tube babies and other fertility treatments option. For over 28 years, we have helped countless couples overcome infertility and achieve their dreams of becoming parents. Our priority is to educate patients about the cost of infertility treatments so that there are no surprises and so that the path to parenthood is eased. Our unique combination of medical experience, excellent medical care, and unparalleled service make us the best choice for couples seeking infertility treatment in Indore and nearby areas.
About the Founder & Fertility Specialist
Dr. Sushmita Mukherjee is a well-known fertility specialist in Indore and has successfully treated over 25,000 couples for over 28 years. She has a keen interest in ART (Assisted Reproductive Technologies) and her clinical expertise in this field has enabled her to develop her own unique protocol for the treatment of infertility. As a board-certified infertility specialist, she is an expert in managing unexplained infertility, female infertility, male infertility, and the treatment of reproductive system diseases. She is also an expert in the field of Fertility Preservation. You can read Google reviews of some of the patients who have had consulted the doctor. Her fertility clinic is conveniently located at 310, The Mark Building, Above Domino's, Old Palasia, Indore, Madhya Pradesh 452001.
You can book an appointment with the doctor on call or by using the "contact us form". You may also contact Dr. Sushmita Mukherjee through other platforms like Practo, Just Dial, Lybrate, Credihealth, etc. For patients, who would prefer to walk in directly to the clinic, here's the driving direction.