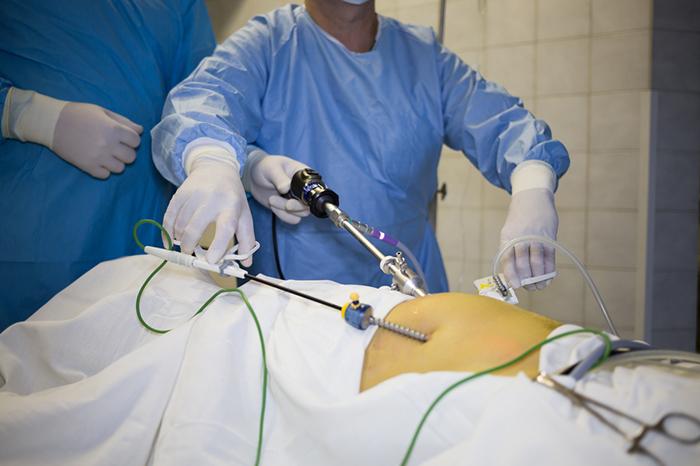 Delivering the Best Laparoscopic Surgical Care in Rewa
All the patients out there who require a surgery of any form deserves a surgeon who they can work with comfortably and confidently. The surgeon must possess extended years of experience and skill to help patients recover well from their heath conditions. If you are looking for a surgeon as such, contact Dr. Sushmita Mukherjee. She is the best laparoscopic surgeon in Rewa with prolonged years of expertise. She is pledged to rendering beneficial, understanding, and compassionate assistance to people in need of comprehensive health care. In the field of laparoscopy, Dr. Mukherjee is considered to be the most decorated surgeon. She is involved in laparoscopic surgeries in Rewa since 80's. She regularly develops her skill set by getting herself trained rigorously in the field.
Consult the Best Laparoscopic Surgeon in Rewa – Dr. Sushmita Mukherjee
Over the years, Dr. Sushmita Mukherjee has come a long way and is able to cope with even the most difficult cases of laparoscopic surgery. She has becomes an authority on laparoscopic surgery in and around Rewa. Dr. Mukherjee's Center for laparoscopy has the most advanced surgical equipment and technology in the area. Dr. Sushmita Mukherjee along with her unit of qualified specialists have developed regular inspection and maintenance plans to assure that all the laparoscopic surgical equipment always operates at the top level. All the patients can believe that the center presents them with the greatest care. Dr. Mukherjee lives by her duty to present comprehensive services and care to the people of Rewa.
What Are the Advantages of Laparoscopic Surgeries
Dr. Sushmita Mukherjee along with her unit of medical professionals provides humane care in accordance with the most distinguished ethical and professional measures. With laparoscopic surgeries, patients are enabled to experience faster recovery than open surgery. It also supports more accurate and less traumatic surgery. Laparoscopic surgeries come in handy to diagnose and treat a wide range of women's reproductive health conditions, such as endometriosis, uterine fibroids, fallopian tube blockage, pelvic pain, and that's just the beginning. With laparoscopic surgeries, you can rest assured that you will experience less pain with limited blood loss, quicker recovery, negligible postoperative scars, and lesser chances of infection. If you want the best laparoscopic surgeon in Rewa to help you with your health condition, contact Dr. Sushmita Mukherjee today.