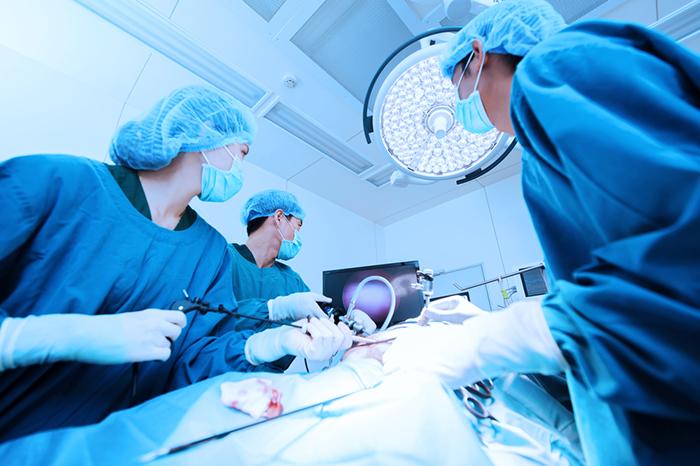 Best Laparoscopic Surgeon in Ujjain
Dr. Sushmita Mukherjee brings you the best laparoscopic surgeries in Ujjain. She has acquired great fame as a laparoscopic surgeon. For the past 30+ years, she has been performing laparoscopic surgeries to help women deal with a wide range of reproductive health issues, including endometriosis, fibroids, gynecologic cancers, pelvic organ prolapsed, ovarian cyst and that's just the beginning. Dr. Mukherjee utilizes proven methodologies during and after laparoscopic surgeries with the aim that her patients get the best possible outcomes, remain free from any infections, and experience pain as low as possible with minimum blood loss.
Why Choose Dr. Mukherjee as Your Laparoscopic Surgeon in Ujjain
Dr. Sushmita Mukherjee takes pride in being one of the most experienced and highly-skilled laparoscopic surgeons, not only in Ujjain but throughout the nation. She is crowned with numerous awards for delivering impeccable services in the field of laparoscopy. She has mastered the art of gynecological laparoscopic surgeries and gets invitations regularly from many prestigious medical institutions, conferences to deliver a lecture on the various aspects of laparoscopic surgeries. She has housed the most advanced laparoscopic equipment at her clinic to provide her patients with nothing, but the best possible outcomes.
What Are the Advantages of Laparoscopic Surgery
That said, we would like to let you know that, laparoscopy is a minimally invasive surgical procedure. During laparoscopic surgery, your surgeon will make small incisions (5 mm or 10 mm) right above or below the umbilicus into which instruments are introduced for examination and surgery. Given that the incisions are small, the risk of complications remains extremely low and the recovery period also takes only a couple of days. The laparoscopic surgeries are carried out under anesthesia (intravenous or inhalation). Here are a couple of advantages of laparoscopic surgeries:
The ability to perform surgery with high accuracy
Lack of extensive trauma
Postoperative painlessness
Hospitalization does not exceed three days
Fast recovery
The risk of blood loss during surgery is minimal
Minimum postoperative scar
It is to be noted that, for a better outcome, you should choose only the highly experienced laparoscopic surgeon in Ujjain and Dr. Sushmita Mukherjee has vast experience and is fluent in all known techniques for conducting laparoscopic operations. She stands for a personalized approach to each patient to cause the highest benefit to the patient, to recover health. If you have any inquiries, please do not hesitate to get in touch with us.