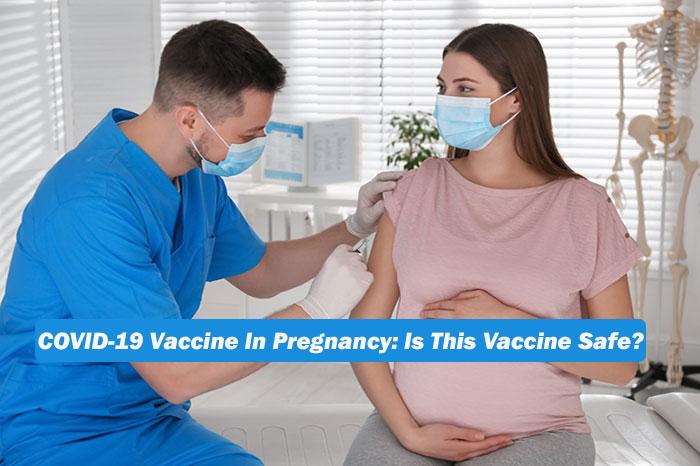 Many questions come with COVID-19 vaccinations, especially regarding pregnant and lactating women. Will they be able to safely take the COVID-19 vaccines? What will happen to the fetus and milk? Even though we still have a lot of research to do, it has been discovered that COVID-19 vaccines cause no harm to pregnant women or lactating women. Let us find out everything in detail in this blog.
Is the COVID-19 vaccine available to pregnant women?
The COVID-19 vaccine is available to women of all ages and is recommended for pregnant women and breastfeeding mothers. According to the World Health Organization, no risk associated with the use of the COVID-19 vaccine in pregnancy has been identified. Since there is no risk to the fetus, the benefit of vaccination in pregnant women cannot be questioned.
Will the COVID-19 vaccine affect my fertility?
The COVID-19 vaccine will not influence fertility, as they do not affect sperm or egg development. There is no risk to your fertility.
Does the COVID-19 vaccine affect pregnant women's immune systems?
No. The COVID-19 vaccine does not affect pregnant women's immune systems or cause any reaction that can have an effect on your pregnancy, your baby or your ability to care for your child.
What effects does the vaccine have on me and my child while breastfeeding?
There is no risk of the vaccine having any effect on breastfeeding. It will not affect your baby's nutritional status, nor will it interrupt or reduce the time that you are able to breastfeed.
Can COVID-19 be severe in pregnant women?
Indeed, the CDC is careful to point out that pregnant women are at risk for severe complications of COVID-19 infection. Thus, it is important for pregnant women to consider the need for vaccination against the coronavirus.
Final Words:
The answer to the question whether or not you should vaccinate yourself against the coronavirus is two-fold. On one hand, it is very likely that you are at risk of getting this dangerous disease. On the other hand, there is no good reason to not receive this vaccine. Of course, whether or not you will see any benefit of this vaccine will depend on many other factors.
About us:
We are one of the best IVF centers in Indore with a team of dedicated doctors and a group of highly skilled technicians. With the help of latest IVF technologies, we have helped thousands of women get a better future through IVF.